2020 Payroll Training Webinars
Listed below is our 2020 payroll training webinar calendar. Most titles are available via live, CD, and On-Demand formats, and many offer industry-specific credits. Simply click a title for more details.
Payroll Records: What To Keep, What To Toss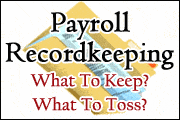 This audio conference covers the rules for identifying, filing, retaining, protecting, and destroying your important payroll records.
Available Versions:
Live on: 10/07/2020. Also available via On-Demand
Independent Consultant Or Employee? - A Payroll Auditor's Advice For IRS Compliance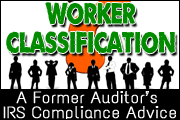 During this program, you will learn how to properly use and pay independent contractors - and assist in avoiding costly worker-classification audits.
Available Versions:
Live on: 09/09/2020. Also available via On-Demand
Rules And Requirements For Employee Expense Reimbursements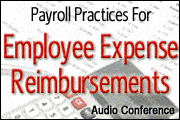 This course covers the rules and requirements for expense reimbursements, as well as best practices for processing expense reimbursements either in payroll or accounts payable.
Available Versions:
Live on: 11/04/2020. Also available via On-Demand
Compliance Tips For Gifts, Awards, & Other Fringe Benefits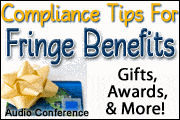 This audio conference will help you to determine if your fringe benefits are currently being offered to employees correctly. That is, to ensure that they are compliant with federal and state payroll tax regulations that may assist you in avoiding a costly audit in the future.
Available Versions:
Live on: 10/15/2020. Also available via On-Demand
IRS Rules For Travel Pay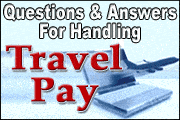 This audio conference covers the IRS rules regarding what is considered travel versus commute and what is an allowable expense versus taxable wages. It will enable you to understand how and when to compensate an employee for travel time away from a work site.
Available Versions:
Live on: 10/14/2020. Also available via On-Demand
Payroll Rules For Work Visas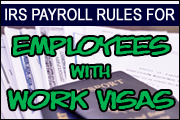 Visa (non-immigration) for Payroll Professionals
How To Tax International Payroll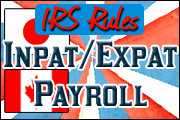 Learn how to properly pay employees in foreign jurisdictions, how to run a shadow payroll in the United States, and how to work with a third party provider who may be performing the tax equalization for these workers.
Available Versions:
Recorded. Also available via On-Demand
Multi-State Payroll Tax Compliance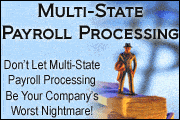 Many states have become aggressive when enforcing their non-resident state income tax withholding rules, and state payroll tax auditors are now questioning whether or not you have workers "performing services" in their state. By attending this audio conference you will learn taxation and reporting requirements for all states where your organization has employees working - or in some cases - living.
Available Versions:
Live on: 11/05/2020. Also available via On-Demand
Recorded. Also available via On-Demand
Rules For Unclaimed Paychecks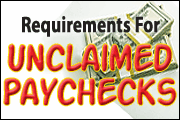 Amazingly, departing employees don't always collect all wages owed to them. Unfortunately, as a payroll professional, that becomes your problem — especially since fewer than 1 in 5 businesses comply with laws for reporting and submitting unclaimed payroll check and other property.
Payroll Requirements For Terminated Employees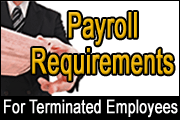 Paying an ex-employee involves not just distributing the ex-employee's final paycheck, but knowing how to properly handle and tax any severance or other benefits due, then integrating these payments with compliance regulations under COBRA or the Stimulus Act. By attending, you also will learn how to handle more-advanced issues such as requirements for death payments, legal settlements, and stock options.
Available Versions:
Live on: 10/22/2020. Also available via On-Demand
Executive Taxation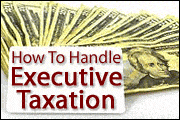 This training session provides a detailed review of executive payments and/or deductions - plus the best methods to handle the taxation of such payments.
Available Versions:
Live on: 09/17/2020. Also available via On-Demand
SOX Rules For Payroll
This course – taught by and ex-State of CA Auditor - covers the payroll and benefit areas that are most likely to come under scrutiny due to the SOX Act.
How To Do A Payroll Audit - Former Auditor's Expert Advice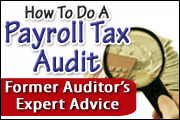 Learn how to audit your payroll department to not only catch potential mistakes – however inadvertent – but also save your organization some fines or penalties.
Looking for webinars available right now? Check out our on-demand webinars.
Find Seminars, Webinars, And Online Training In Your Area
Benefits Of Our Payroll Training Webinars
A webinar is an audio presentation covering payroll-related topics such as garnishment, travel pay, and recordkeeping that you attend via your phone, tablet, or computer. During your payroll training webinar, you can interact with the speaker and listen to questions from other attendees. Each of our payroll training webinars typically lasts 90 minutes, and are available in both live and OnDemand options.
Benefits of our bank and mortgage training webinars include convenience, flexibility, access to expert advice, and no travel or special equipment.
What Do Our Payroll Training Webinars Cover?
Below is just a sample of what our payroll compliance webinars cover:
Garnishments
Fringe Benefits
Travel Pay
InPat/ExPat
Reporting Requirements
Disaster Planning
Unclaimed Paychecks
Documentation
Recordkeeping
...and more! Simply click any of the links above to see specifics for your payroll training needs.