Find Training By Topic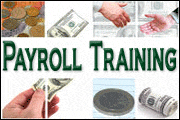 Payroll Training Courses
From how to properly handle travel pay, fringe benefits, and multi-state taxation to garnishments, InPat/Expat payroll, and what to do with unclaimed paychecks, the PayrollTrainingCenter.com has your payroll training needs covered. We offer numerous courses and certifications to help improve your career as a payroll professional.
Payroll & Paycheck Rules
Administration
Workers Comp / Return To Work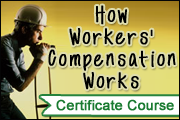 How Workers' Compensation Works
When an employee is injured at work, Workers' Compensation benefits are available to cover lost wages and medical costs related to the injury.

Whether those benefits spiral out of control or are properly managed depends on a lot of factors, including the skills of the administrator and insurance advisor.

More Details/Order:
https://www.payrolltrainingcenter.com/how-workers-compensation-works-ot1002302
Spotting Workers' Comp Fraud
Recent estimates state that fraudulent or exaggerated workers' compensation claims account for a whopping 25% of the total money spent on workers' compensation!

Knowing the common signs of a fraudulent claim can make the difference between a denied claim and an unnecessary six figure settlement, and though we want to be trustful, fraud and misrepresentation become more prevalent everyday - and knowing what to look for is your best defense.

More Details/Order:
https://www.payrolltrainingcenter.com/9-ways-to-spot-handle-and-reduce-workers-comp-fraud-wt1001533
Return-To-Work Strategies
Employers want employees to return to work from their occupational injuries in the least amount of time away from work.

Studies show that the employee will more likely make a full recovery and continue working a long and productive work life if they return in the least amount of time, but returning to work often carries with it restrictions, disabilities, obligations, and frustrations (on both sides).

Such situations require careful assessments and knowledge of all the elements necessary to fit together what often seems like a complicated puzzle. Leaving out an assessment of employer obligations of just one piece of such a puzzle can have serious ramifications. And that's where this training session can help!

More Details/Order:
https://www.payrolltrainingcenter.com/return-to-work-strategies-wt1000807
Designations / Certifications
Below are our payroll certification courses. Simply click on a title for more details or to order.
Find Seminars, Webinars, And Online Training In Your Area
Questions? Email or call us at 770-410-1219 at any time.